Osaki Cream TP-8500 L-Track Zero Gravity Massage Chair USB Charging Station
Osaki
Regular price $2,995.00 Sale
New
  Cream TP-8500 L-Track Massage Chair
 

 

 Features:

L-Track Massage Function

Zero Gravity 

Computer Body Scan

Ankle Knobs

5 Preset Programs

Heat

Full Range Foot Massage


Space Saving Chair

USB Charging Station under Arm
Osaki TP-8500 Massage Chair
The Osaki TP-8500 massage chair utilizes some of the latest technologies in massage chairs such as L track design and next generation airbags. The L Track allows the massage rollers to not only massage your back, but also your glutes and back of your thighs. Add the next generation airbags with the quad head L track massage roller for an amazing massage that will keep you coming
L Track Design
The Osaki TP-8500 Massage Chair comes equipped with the all new L Track Technology. The L Track allows the 53" massage roller track to massage from your neck all the way under your glutes and down the back of your thighs.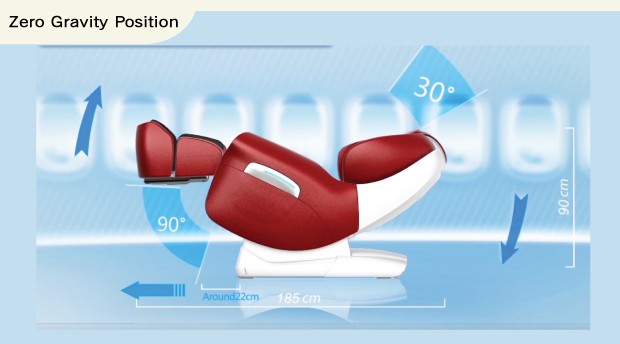 Zero Gravity
Inspired by NASA research, the Zero Gravity position is designed to reduce the compression along your spine and reduce tension throughout your entire body. This is one of the huge benefits to owning a massage chair over using a masseuse.
Space Saving Design
Many massage chairs require space behind the backrest in order to have room to recline or to enter the zero gravity position. The TP-8500 only require 3" behind the back rest to fully recline due to the new space saving design.
6 Massage Techniques
The are 6 manual massage techniques that come equipped on the Osaki TP-8500: Kneading, Shiatsu, Flap, Kneading & Flap, Knocking, and Tapping. Each one has their own therapeutic benefits.
Air Compression Massage
36 Next Generation airbag are utilize to to provide a compression massage to your arms, shoulder, feets, and legs. A compression massage along with the massage roller will give you an amazing therapeutic full body massage from neck to toe.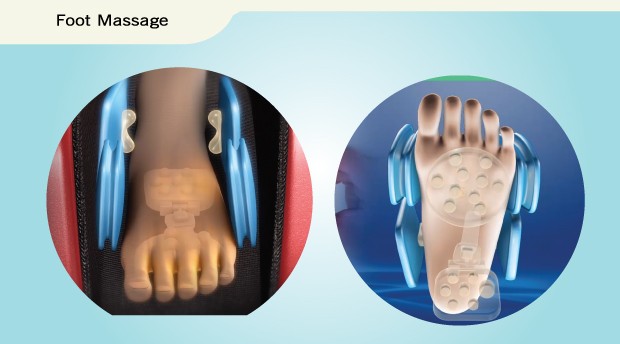 Foot Rollers
Located along the bottom of the feet are spinning reflexology massagers which provide a soothing kneading style massage. As the rollers spin, the acupressure points are stimulated while airbags inflate and deflate to hold your feet in position.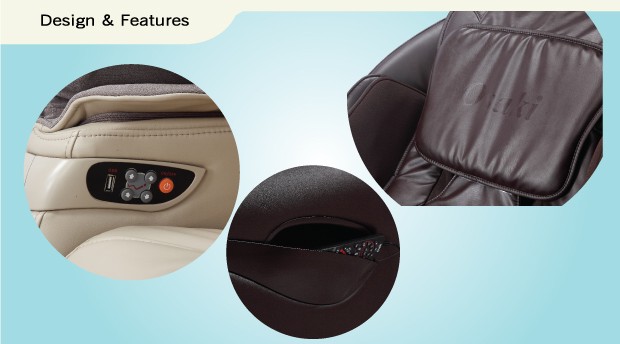 Osaki TP-8500 Additional Features
5 Programs

 

- There are 5 automatic programs to provide a therapeutic massage: Ache/Relieve, Comfort, Relax, Upper Body, and Lower Body.
Back Stretch

 

- The back stretch program is great to help loosen up your spine and especially your lower back where most of your tension is located.
Intensity Adjustments

 

- The air intensity of the airbags can be controlled up to 5 levels, from mild to strong
Massage Speed

 

- The speed in which the massage heads move can be controlled up to 3 different speeds, ranging from slow to fast.
Massage Intensity

 

- There are 3 levels of intensity for the massage roller to tailor your massage to your needs.
Width Adjustments

 

- There are 3 width adjustments for the massage roller to choose from.
Heat

 

- There are 2 heating elements located in the lumbar region to enhance your massage experience.
Ottoman Extension

 

- The spring loaded ottoman of the Osaki TP-8500 massage chair is able to extended outward just by pushing out with your legs. This allows the 8500 to accommodate taller users.
Payment Terms

We accept PayPal only.
Shipping Terms

We ship UPS Ground. Chairs ship out within 4 days. Delivery can take anywhere between 1 to 6 business days (depending on location) Ships from Plano, TX.